Free Summer Education Experiences for the Whole Family
Seaside's Watershed Estuary Beach Discovery Program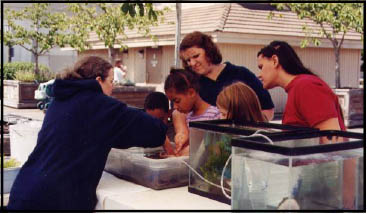 If you want to learn more about the beach and the river in Seaside, this is the place to go.

When: Fridays and Sundays on the beach in front of the Seaside Aquarium, Saturdays at Quatat Marine Park in downtown Seaside, 10:30 a.m. to 3:30 p.m. (weather permitting).
At the beach station, view grains of sand through a microscope, touch live sand dollars, and discover what creatures live on and below the surface on an open sandy beach. Along the river, learn about the interaction between fresh and salt water as you track the tides, pull crab pots, and explore a variety of local estuarine life. Sponsored by the City of Seaside and the Seaside Aquarium. For information call (503) 338-9271.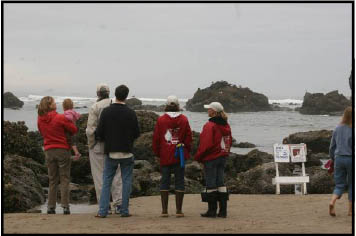 The Coastal Natural History Center in Seaside
Located at 2671 Highway 101 in north Seaside, this Natural History Museum offers a great introduction to the natural resources of the area. You'll find stunning aerial photos, birding information, and interpretation about the local Clatsop tribe. The site includes a walking path through a coastal forest.

Each Saturday a different program will be offered. See birds rehabbed by the Wildlife Rehab Center of the North Coast. Learn more about local amphibians, birds, tsunamis, and photography. There is something for everyone. For information on events visit www.nclctrust.org.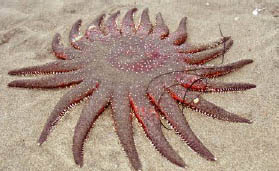 Haystack Rock Awareness Program in Cannon Beach
Learn more about "the rock" and the life that clings so tightly to it.
At low tides a trailer is set up in front of Haystack rock with samples of tidepool life to examine, spotting scopes for viewing birds, and staff and volunteers to answer your questions about intertidal life and the North Oregon Coast. A twenty-year tradition, the Haystack Rock Awareness program is a Cannon Beach Institution. For information on times and tides,
visit: www.ci.cannon-beach.or.us/~Natural/HRAP/hrap-program.html.
Beach Adventure: Beachcombing and Tidepooling
Low tide in the summer offers a great opportunity for visiting tide pools or for hunting for sand dollars. Here's the skinny:
When is low tide?
There are two low tides and two high tides each day in the Pacific Northwest. One low tide is extremely low, followed by a moderate high tide, a moderate low tide and then an extreme high tide. Timing on tides varies, so it is important to check a tide table.
How do I read a tide table?
Read across. The number next to the time indicates how high or low a tide will be. A 1.0 or lower tide is good for tidepooling or hunting for sand dollars.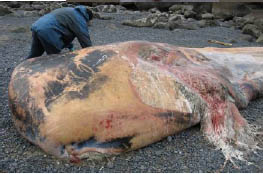 When is the best time to look at tide pools?
If you are going tidepooling you want to go out about an hour before low tide so the tide is on its way out. The tide can come back in quickly, so plan on leaving the tidepools at the latest an hour after low tide.
How do I find sand dollars on the beach?
Go on open sandy beaches at low tide between the high and low tide marks (on the wet sand). Whole sand dollars are usually partially buried in the sand. If the sand dollar is covered with hair-like spines it may still be alive. Leave live sand dollars on the beach.